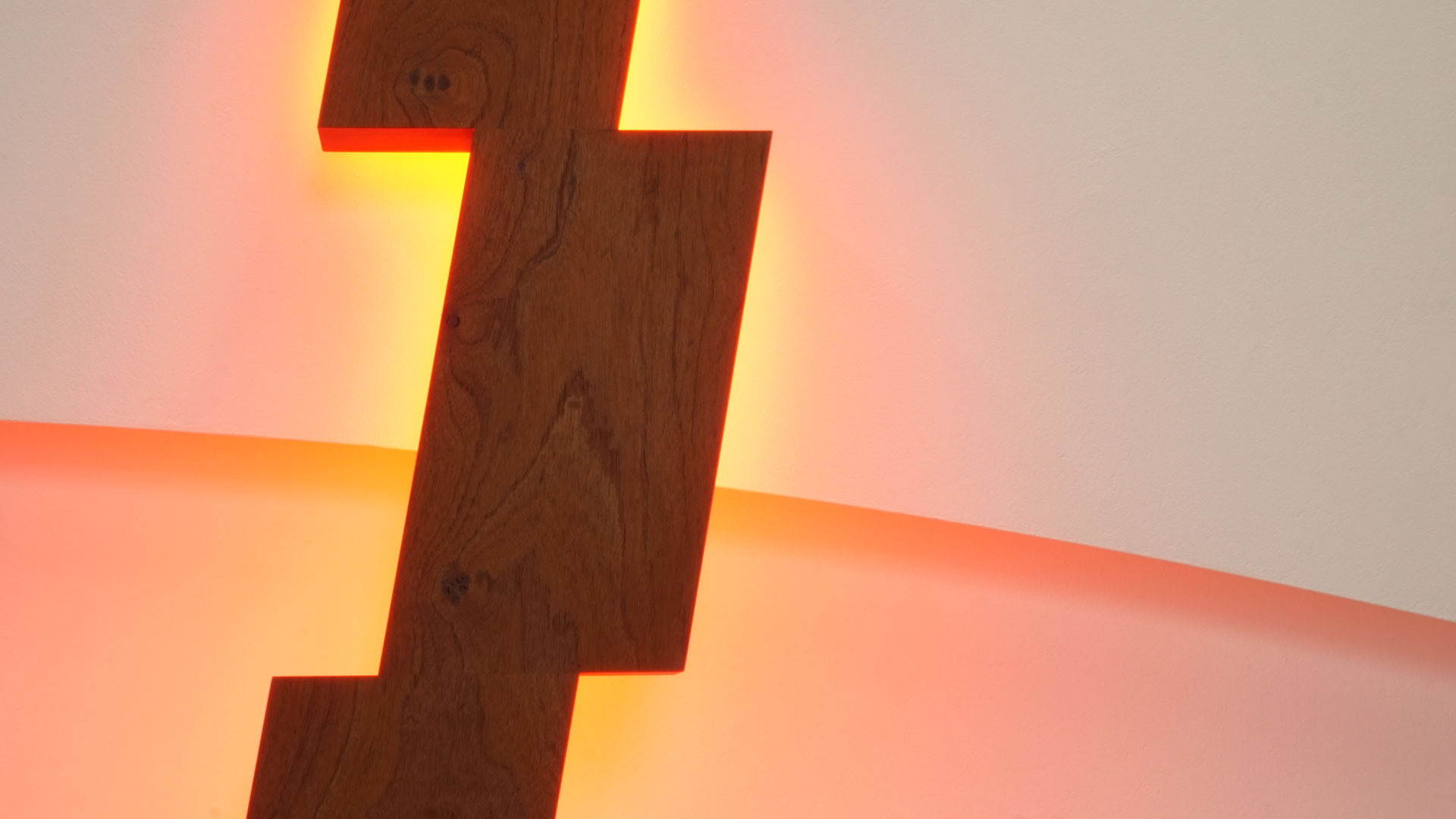 Maiden is a contemporary timber workshop, focusing on meticulous timber craftsmanship, modern furniture design and everything in between. 
Twin brothers Nick and Scott Burns are the pair behind the outfit, with Nick's extensive industry experience as a joiner maker complimented by Scott's contrasting background as a multi-disciplinary creative.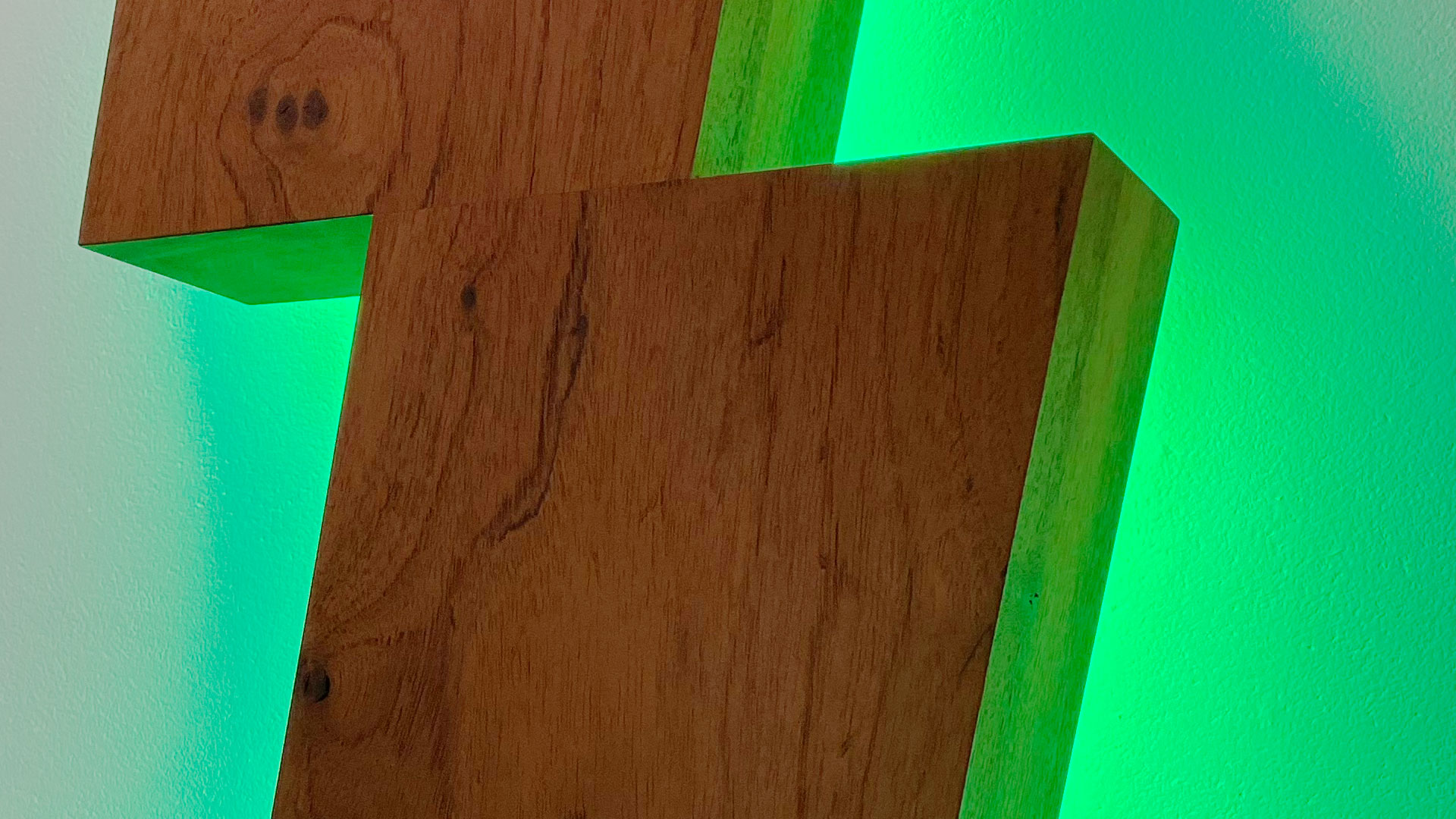 The quality of Maiden's work has been on our radar for many years. We've been excited by the projects on their Instagram and website, and hoped that an opportunity would arise to obtain one of their beautifully crafted pieces for our studio.
So when the planets aligned and the Maiden team reached out to us about a potential collaboration, we jumped at the opportunity. Maiden proposed the idea of creating something special for our studio, a bespoke timber piece that would become a part of the Never Sit Still fabric.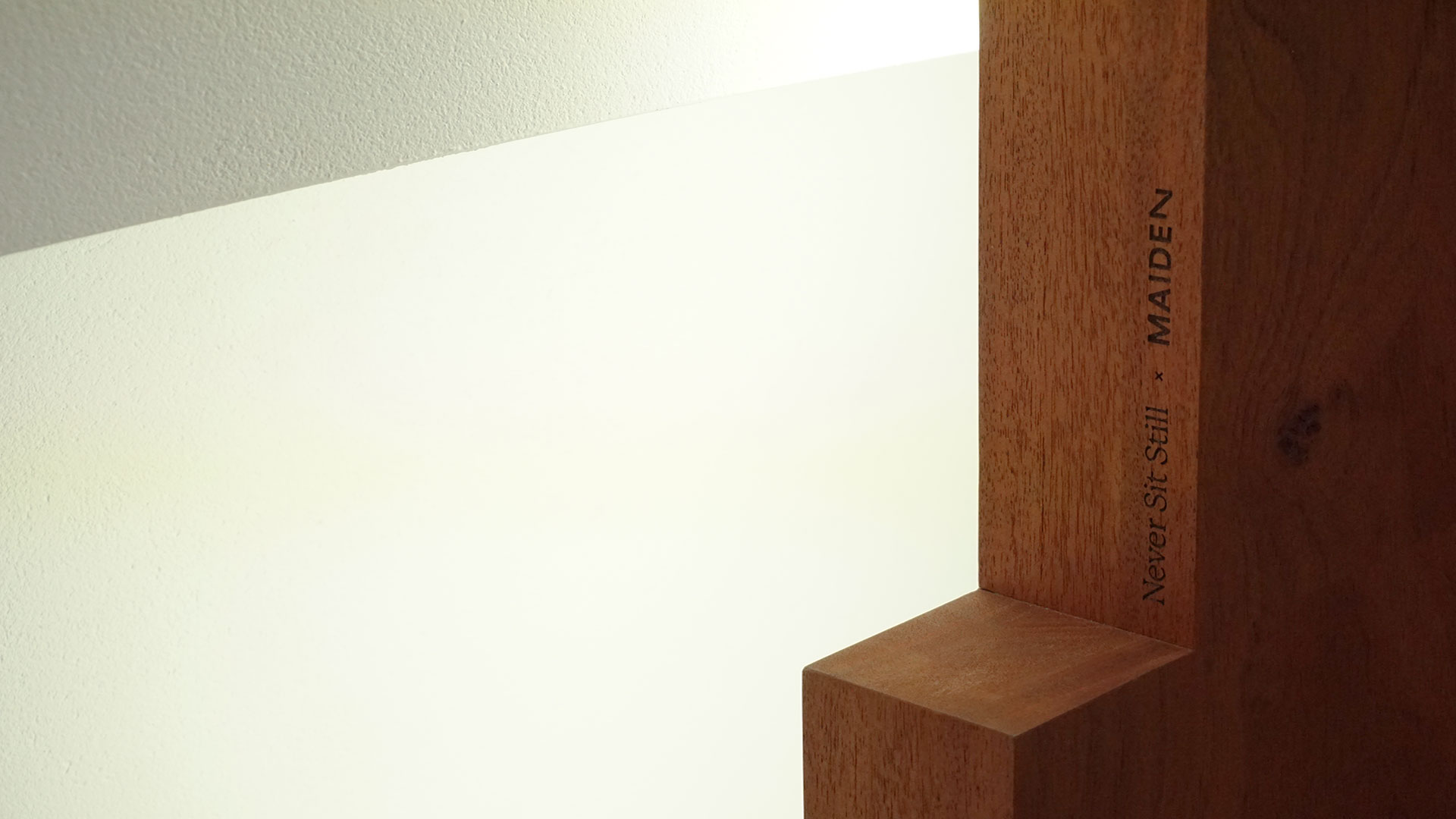 We inhabit a modern, open space in Surry Hills, with floor to ceiling windows, large plants throughout, and a stunning mural by Georgia Hill that spans the entire length of the studio.
Since moving in two years ago, we've been on the hunt for a couple of key pieces to improve the space. When Maiden came to visit and chat about this project, we talked through some of our ideas, which then inspired Maiden to come back with three strong concepts for a unique and lasting object to adorn our studio.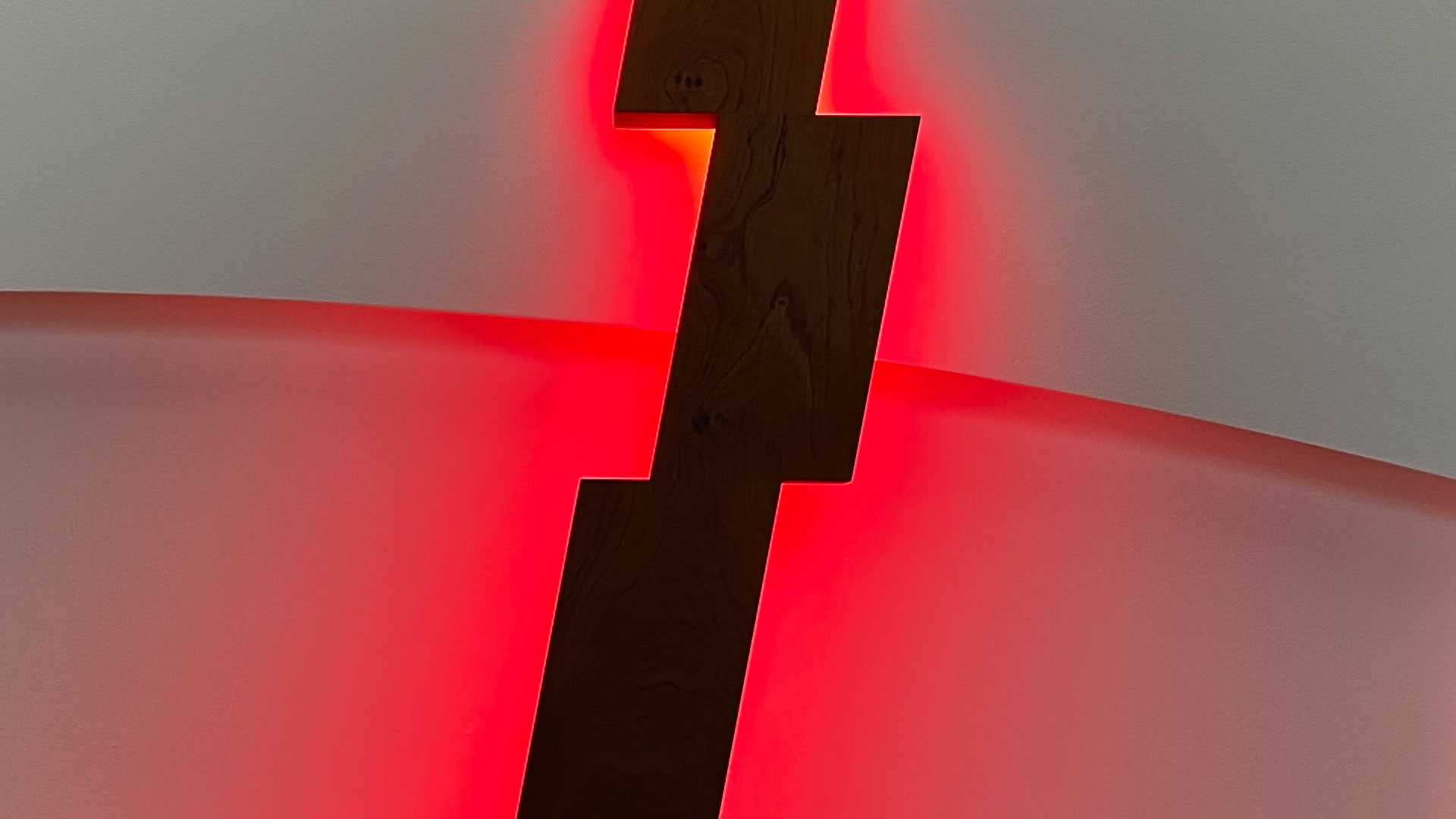 Concept one was a Timber & Light Sculpture, which would make for an impressive entrance feature. Concept two was a Trophy Shelf to house the awards we've won over the years, and concept three was a Coat Rack, a furniture item that would be used by the team every day.
The Timber & Light Sculpture immediately resonated with us. We loved the idea of a stunning wooden sculpture that would be seen upon entry into the studio, with the added feature of being back-lit by a neon light panel. Another benefit of this option was a small footprint, as it had been designed to lean against a wall, which would help it avoid knocks.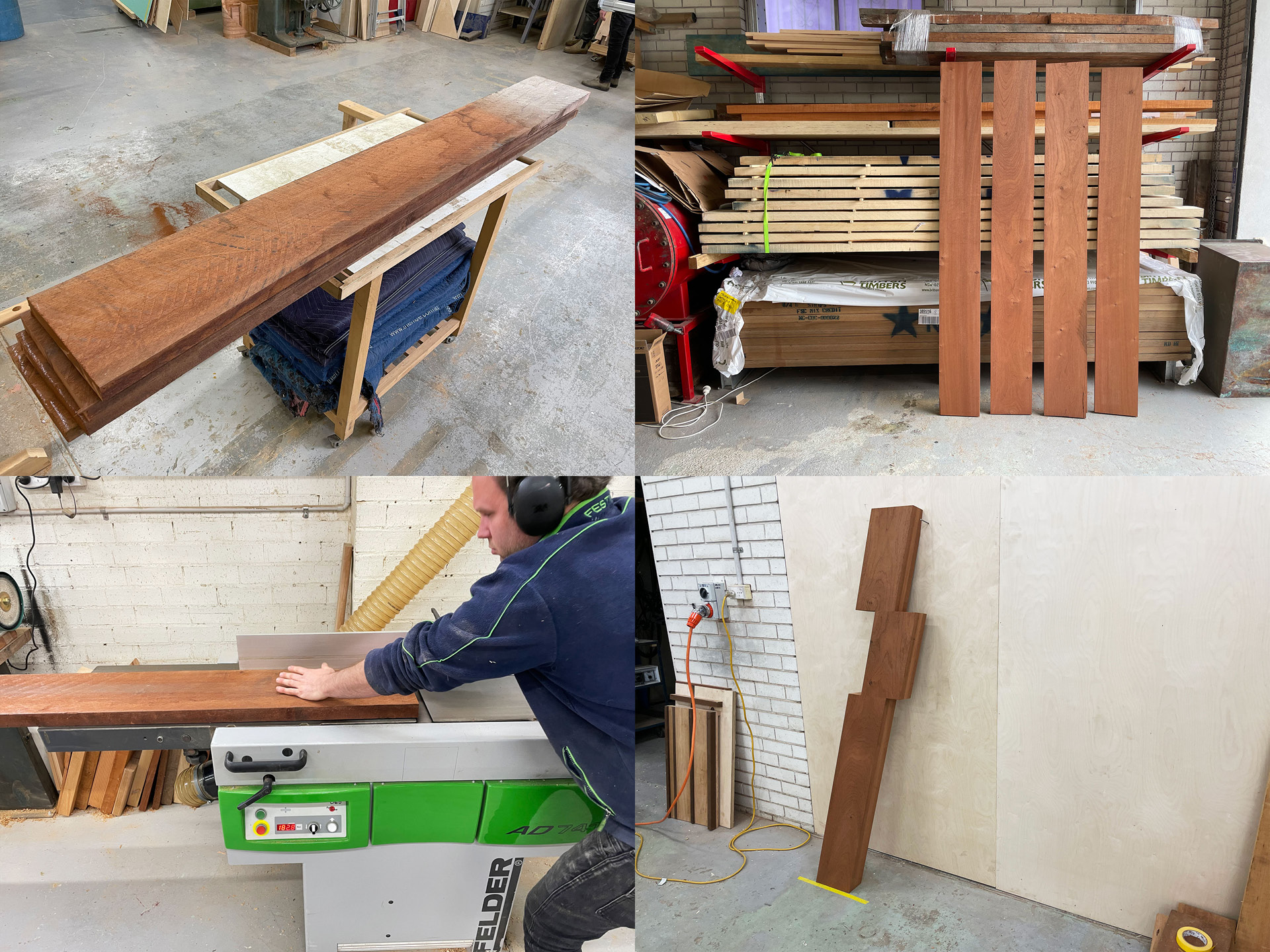 The guiding question for the Maiden team was; How might they create a static sculpture that will 'never sit still'? To do this they honed in on three key attributes; material, form & light. 
The material is solid timber, Maiden's speciality, and this particular timber species is Australian Red Cedar, AKA 'red gold'. Uniquely Australian, bold in character and iconic with its warm hues. These particular pieces are 'top shelf' (they're literally stored on the top rack in Maiden's workshop) as they're very rare. It's what's known as 'old growth' as it shows off it's tight growth rings resulting in a dynamic grain. Luckily for us, we got to hand pick the length of timber from a set for our sculpture.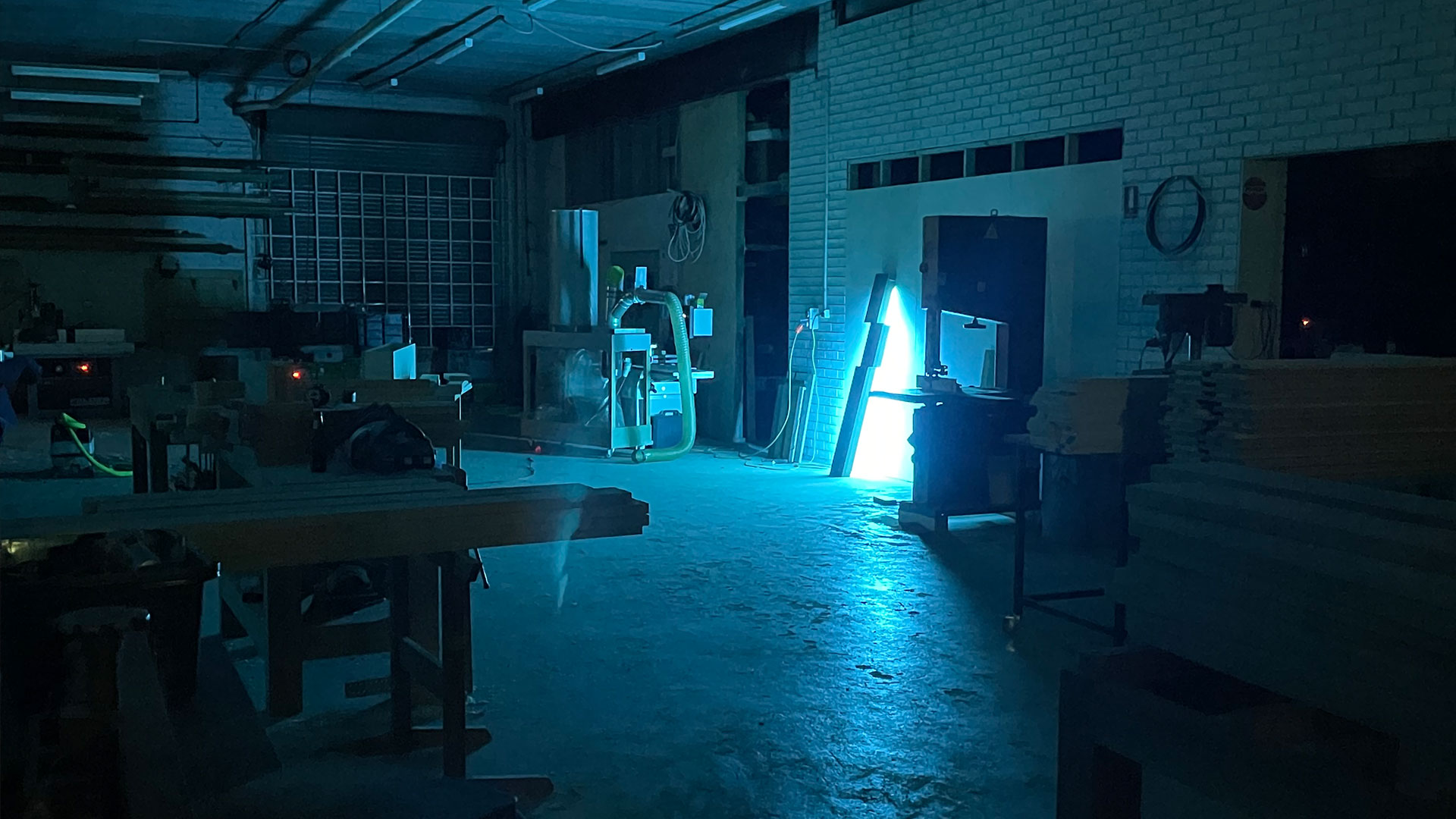 The form has very intentional slices or 'glitches' as they're called, to dynamically interrupt the continuous grain, reflecting the never… sit… still… logo as well as paying reference to the turbulent patterns in the Georgia Hill artworks resting above.
The introduction of light was a special feature and a great result of our collaboration. Programmed to be constantly flowing and customisable by those that inhabit the space (via a mobile app). The gradients of light flowing across the floor and wall, contrasts with the form and celebrates the natural texture of the timber.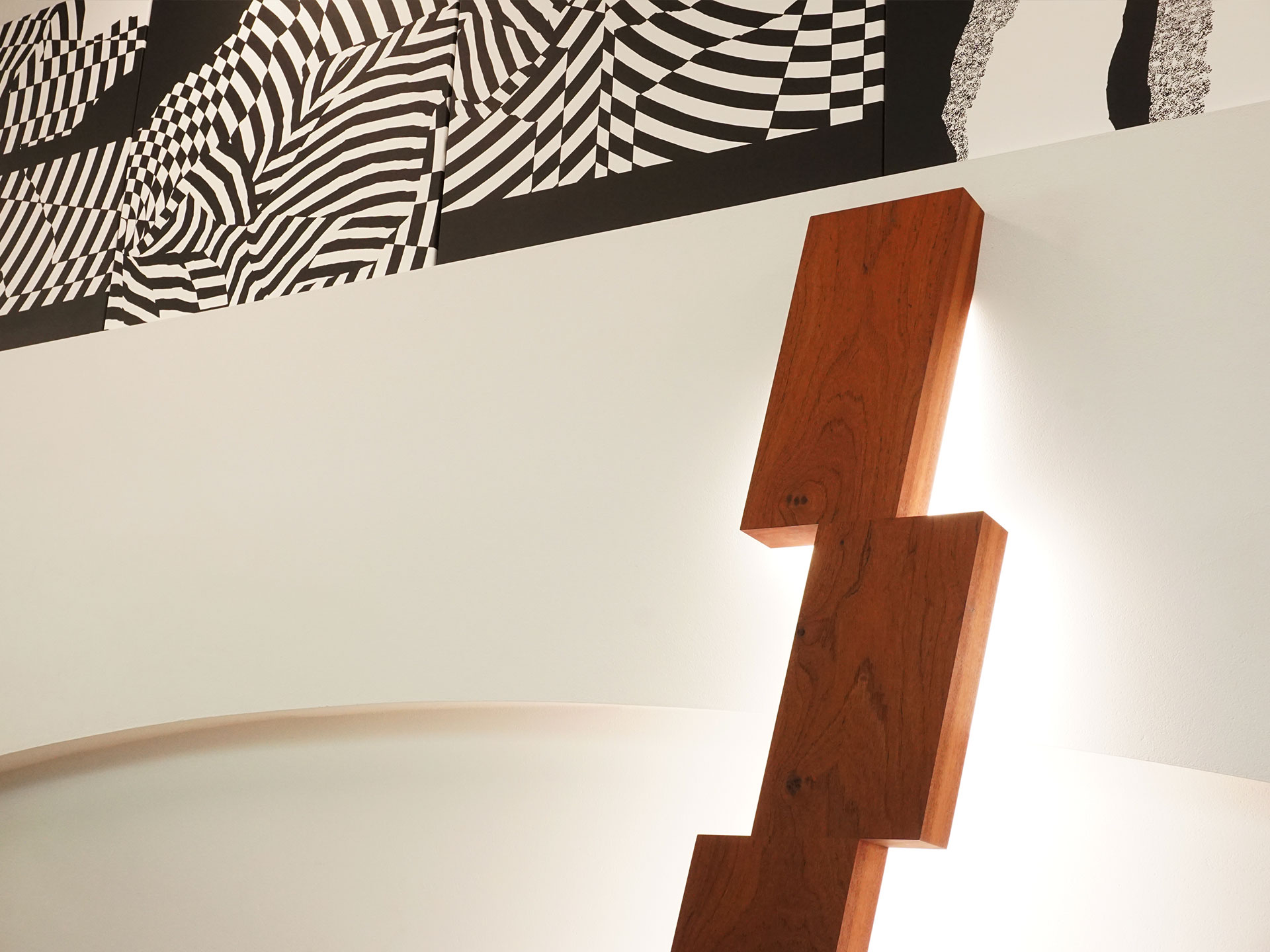 Needless to say, we're incredibly happy with the result of our collaboration with Maiden. Their furniture is made to the highest quality, with no expense spared and no corners cut.
Working with the Maiden team was a dream. They're the best at what they do, and genuinely nice people.
Our Timber & Light Sculpture has been built to last, and will be a sentimental piece to us for many years to come.